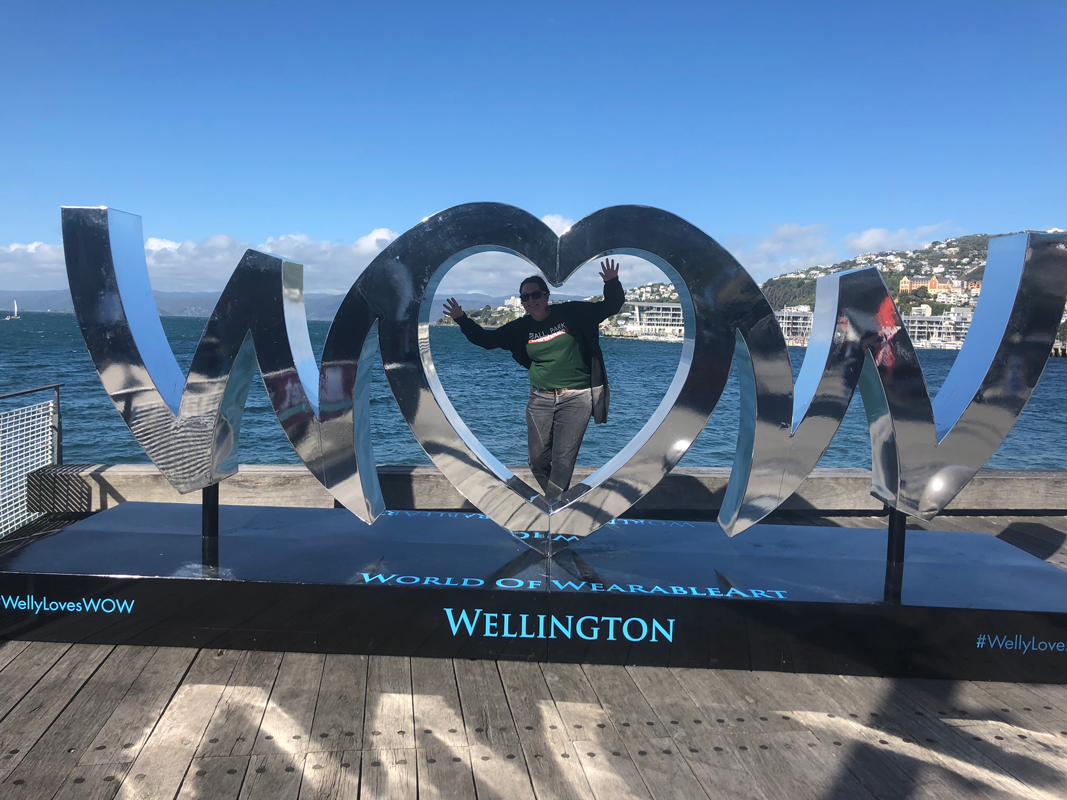 As the WOW 30 show continues to roll on, my experience is complete. I've said it before, and I'll say it again, "the wait to the Awards Show is so long for it to be all over so quickly."
I missed out on the 2017 show, so returning for the 30th Anniversary show was such a relief, very exciting and fabulous! We attended the pre-show fundraiser event on Wednesday. Oh my. I felt so proud walking into TSB Arena. Seeing my entry on stage with some of the most extraordinary pieces that I have ever seen just tripled, not quadrupled my pride; and appreciation for just how beautiful it was to be selected this year. All the hours, all the sewing, all the persevering with making my weird plant cell mass. All totally worth it. I flew over not expecting to place or receive an award. On seeing the show, I knew that I wouldn't, and I was very ok with that. It's cliche but just being selected is so extraordinary. I'm filled with pride and joy.
A week in Wellington is never long enough. It's one cool capital. The food, the beer, the climate: I love it! It's familiar, it's comfortable, and it feels like home. Attending the show is excellent, but it's catching up with WOW friends that I cherish. I confess this year I felt some pangs of shyness and awkwardness. I'm not sure if this down to not being selected in 2017, or why I felt so overwhelmed with waves of anxiety. My mind can be its own worst enemy. I just wish it hadn't chosen WOW to go on a bender. Not to be discouraged, I really had a ball. I received plenty of positive feedback and reactions to my entry Cell Belle. The two I will carry with me are "Did you use Swarovski crystals?" and " You really managed to camouflage the human form."
WOW put on a Designer's Day on Thursday before the awards show. All attending designers New Zealanders and International, gather for a full day of activities, networking and fun. In the afternoon the 6 section details for WOW 2019 were revealed by Dame Suzie Moncrief and Heather Palmer. Even as the words came out of Suzie's mouth I felt a rush of inspiration, excitement and I was bursting with ideas. In past years my design concepts have taken a few months to develop. It seemed almost instantaneous for me this year. I have already nominated my intention to enter and have been feverishly working out several elements and writing patterns for the crochet pieces that will make up a complete wearbleart piece. I wish I could just stop everything and work 100% on this, but the bills roll in and the work must be attended to.