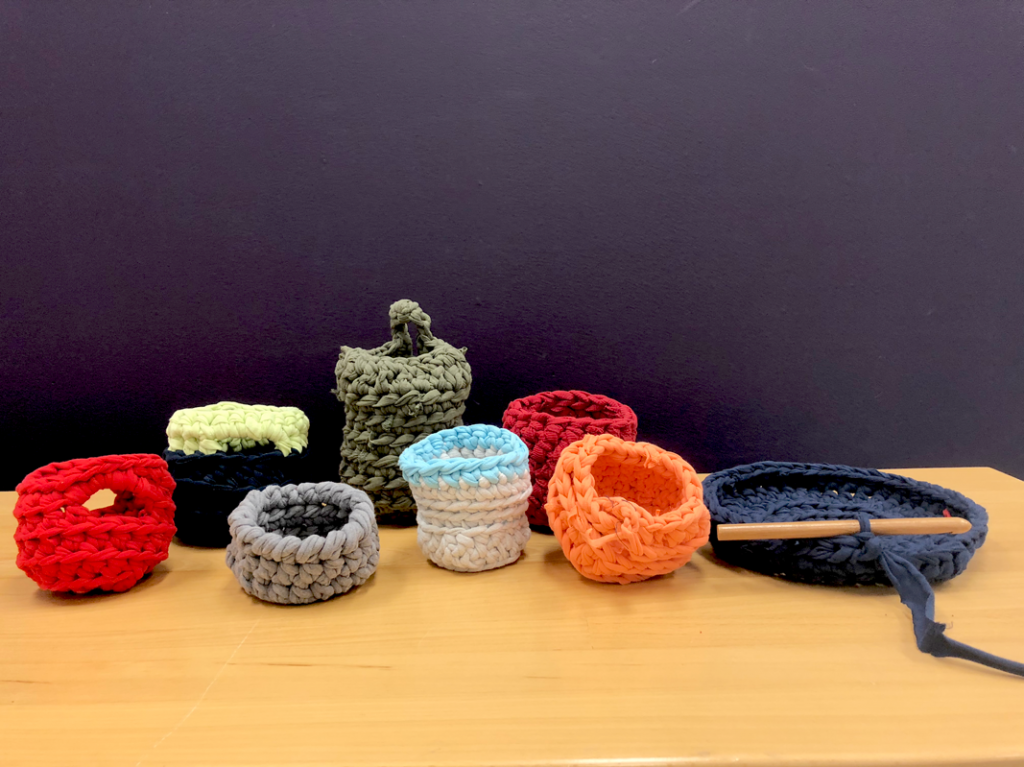 Even though I get very very nervous presenting to a group of people, this workshop proved to be a tonne of fun. Karina from the Warwick Art Gallery asked if I would conduct a class as part of the Jumpers and Jazz in July event programme. I said yes straight away. As the days grew closer to D-Day, I was surprised at how low my panic meter was registering. The calm feeling remained in me even on the day of the class. 30 minutes to go the bubbles fizzed, but I still felt excellent and relaxed.
I'm fortunate to have eight of the loveliest women attend. There were even celebrities of sorts in the room. Warwick personality and prolific wearable art practitioner Helen Newton was the first to arrive. Helen has an exhibition of her wearable art in Jacqui's Cafe. Then Narelle Mercer, the back-to-back winner of the festival theme section, walked in. I experienced a significant fangirl moment and felt thrilled to meet the woman responsible for two of my all-time favourite tree jumpers.
We had a great time, and everything went fabulously well. Perhaps the focus of the class was not solely all about crochet this time. I had chosen to work through the methods that I had used to produce my work. The crochet project was a small, fun activity that introduced the possibilities of making different items from t-shirt yarn. Every attendee completed a piece; most started on a second. I call that a result!
Running workshops is something that I would really like to be involved in with greater regularity. My nerves are the only thing holding me back. This positive experience has given me the courage and zest to look to work on something in the future.
Thank you, ladies.