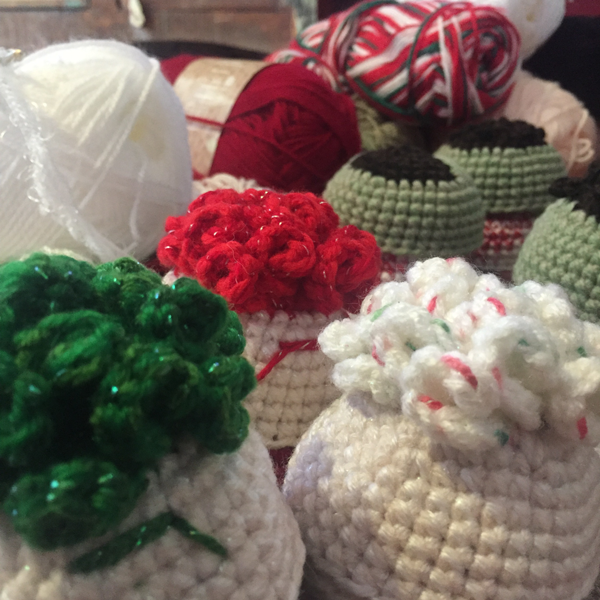 You are probably not surprised to be seeing the telltale signs of Christmas appearing across retail and out on the streets. After many, many years of working in retail, the novelty of this festive time had well and truly rubbed off the shine for me. I have been 'out of the game' for a long time now, and I still haven't got back into the Christmas spirit – yet. I revel in my role as a Grinch throughout the entire Christmas period. All this said I do secretly (really) enjoy making all my Xmassy critters which make their way down to in.cube8r about this time of the year.
My first shipment has landed, and they're currently residing in my cube space. I'm currently working on a bunch of new festive themed dudes that will follow the first wave in the next week or so. I'm pleased with what I am creating. I have taken this week off work to complete them, and get them ready to ship. Today was meant to be house chores day. I am finding it very easy to ignore them and am working on finishing off all the crochet parts and adding their faces. I will look to ship these as soon as I get the all clear from Elle-May and Clare at in.cube8r.
Time to wrap this up like a Christmas present and get stitchin'! If you're a Melbournian then do make sure to pop in to in.cube8r gallery and check out all the incredible artwork that decks the halls.